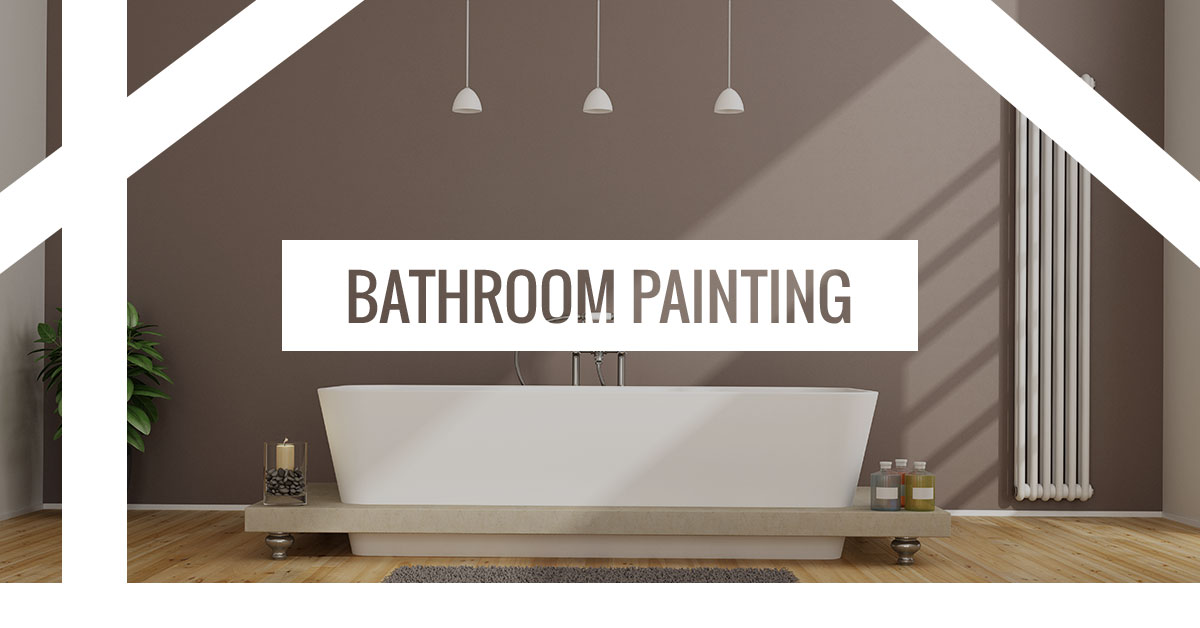 Painting your bathroom can work wonders to give it new life and character. Whether you have a bathroom that's suffering from outdated paint, a bathroom that's covered in wallpaper (when it really shouldn't be), or a bathroom that you just want to upgrade, we can help. We provide bathroom painting services as well as whole-home painting services for folks in the Winnipeg area. So let's talk about your upcoming upgrade. Here are a few considerations you can mull over for your next bathroom paint job.
The Perfect Colour for Your Bathroom
Picking the perfect colour can be complicated. You may be asking yourself, would a neutral tone look best in my bathroom? Or would it be better to give your walls character with an accent colour? We provide colour consultations to help you decide on the perfect paint colour or colours for your bathroom. After all, we have two decades of experience in the paint business, so we like to think that we have a keen eye for good colour and good design.
Texture Options
Now is the time to consider texturing your walls. Texture can be an excellent addition if you'd like to give your bathroom a bit more character and depth. Texture works especially well in conjunction with complex bathroom lighting, since it captures highlights and casts shadows, depending on where your lighting is projecting. Feel free to pair our texturing treatments with our bathroom painting services to give your bathroom a completely new feel.

Our Additional Services
Want to make your bathrooms special? Consider adding a faux finish to give your bathroom a completely original look. You might try a modern wallpaper — it is making a comeback after all. We can apply wallpaper to your bathroom surfaces to give the washroom even more character.
Premier Painting From Integrity Painting
Integrity Painting is synonymous with pristine painting projects. When you count on Integrity, you can rest assured that you've selected Winnipeg Painters that pays attention to both the big picture, and the smallest detail. When it comes to your bathroom surfaces, we'll make sure that every surface is uniform, painted with a thorough, clean coat of paint. When it comes to edges and trim, we do our utmost to make lines perfect and straight. In short, we strive to make your bathroom its most beautiful with our premier painting services. Discover the Integrity Painting difference, count on us for painting services with integrity. Get started by reaching out to one of our representatives.