Winnipeg's Interior, Exterior, Residential, and Commercial Painting Experts
With our weather in Winnipeg you need trusted exterior house painters. The exterior of your home takes the biggest beating and the most damage, and therefore, it can show heavy wear and tear relatively easily. As the first thing visitors and passersby see, it is important to maintain the exterior of your house as you would care for its inside, if not moreso. Performing regular maintenance and repairing the outside of your home keeps it looking nice while helping to prevent potential structural issues and cutting costly repairs. Whether you are searching for a new look to make your house stand out on the block, wanting to freshen up the same colour as before oe looking to do residential paint repairs, our team of Winnipeg exterior house painters are available to help.
With close attention to detail and the desire to please each of our clients, we perform each paint job with passion and precision. Each of our painters arrives at your home in our company uniform, making them easily identifiable. During multi-day projects, our team tidies up before leaving each day, so that you don't have to deal with our mess — making it convenient and comfortable for you to return home. We are recognized as a leader in residential home painting in the Winnipeg area and we hold an outstanding rating with the Better Business Bureau.
If you're looking for the best painting crew for your upcoming exterior home paint job, we're here to convince you that Integrity is the obvious choice. Below, you can learn more about what we can do for your house, read about the benefits of our professional painting services, discover answers to many of our frequently asked questions, and learn why folks throughout Winnipeg count on Integrity Painting for all of their painting needs. Call today for a free estimate.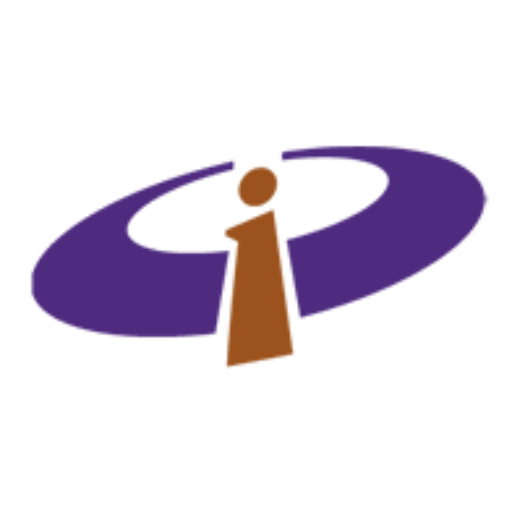 We Paint It All
If you want to have the exterior of your home painted in one fell swoop, we can help you out. We provide painting services in Winnipeg for all exterior home surfaces, and we don't just paint siding. We can paint your home's trim, soffits, fascia, and other exterior home components.
Count on us for all of the following exterior painting services:
Siding painting: From brick to vinyl, we can paint the exterior of your home as you'd like. Pick a new colour to give your abode new life, or count on us to provide a coat of paint to better protect your home for the coming years. We make quick work of whole-home projects, so that you can transform your home in a matter of days. Learn more about what we can do for your siding.
Trim painting: Your home makeover wouldn't be complete without addressing the trim. We can update the trim of your home, as well as the siding, to provide a complete transformation. We ensure that your trim looks great, with thorough painting and clean, straight lines. Learn more about how we tackle trim painting.
Soffit and fascia painting: Painting the soffit, fascia, and other details of your home can be time-consuming, and it can turn out sloppy if you try to attempt a paint job yourself. Instead, count on the professional painting contractors here at Integrity. We know how best to paint these detailed components of your home, even when they're difficult to reach, or high above the ground. You'll be impressed with the precision painting that we provide.
Other home exterior components: Our Winnipeg painters don't stop there. We can paint any component around your home. From fences to railings to decks, we can paint or stain all of your surfaces to give your property a full facelift. With Integrity, we provide all-in-one services, so that you can truly rejuvenate the look of your whole home with just one call.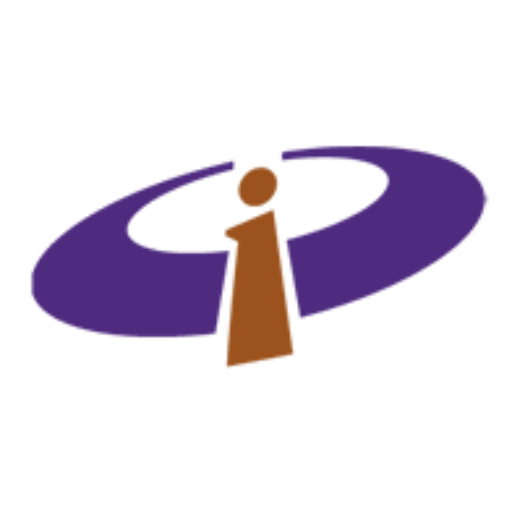 The Benefits of Our Exterior Home Painters
If you're considering painting your home, but can't make the leap, we're here to convince you that there are a multitude of benefits that are valuable to the homeowners that we work with. When you opt to have our crew of Winnipeg exterior residential painters paint your home, you're opting for premier painting services, and you won't have to lift a finger to transform your home. Enjoy all of the following benefits that an upgrade to your home's exterior can provide:
Aesthetics
First and foremost, you want your home to look great. A fresh coat of paint provides you with a chance to change the character of your home, and it'll cover up any damage, discolouration, and weathering that are currently "on display" on your home. You'll impress guests from the moment they set foot on your property, and you'll love the new, warm, inviting look of your abode.
Better Protection From Weather
Painting your home's surfaces actually provides protection from the elements. Unfortunately, Mother Nature is constantly attacking the envelope of your home throughout the year. With rain, snow, and sunshine, your old paint will inevitably discolour, crack, and chip away. If you've noticed that your paint is beginning to show signs of wear from weathering, it's time for a new coat. We also provide repairs for exterior surfaces such as stucco repairs, and we'll make sure that your home is properly prepared and cleaned before we apply a new coat of paint — ensuring that the latest coat adheres well to the surface of your abode.
Added Home Value
Your home won't just look great, it'll hold more value than it did before. Painting your home is an investment — sure, you're investing in the aesthetic of your home, and you're protecting it from damage which can be costly (as we just mentioned), but a fresh coat of paint can actually add dollars to the price tag for your home, should you choose to put it on the market any time soon. Beyond that, new paint also provides better curb appeal for your home, and that can attract the attention of potential buyers if your home is up for sale.
All-In-One Services
With Integrity Painting, revitalizing your home is simple. Since we provide both exterior and interior residential painting services, and we offer a litany of services to complement our paint jobs. Count on us for repairs on your home's surfaces, and have us stain railings, fencing, and your deck while we're on your property.
Professional Painting Is Better Than DIY
We advise homeowners not to attempt to paint the exterior of their homes themselves. Why? Well, it's difficult, dangerous, time-consuming, and it can actually be pretty expensive. With Integrity, you can rest assured that our employees are insured, so if an accident does happen on your property, you won't have to spend a cent. You also won't have to waste time painting your home — a process that could take you weeks, but will take our crew just a day or two. We have the right tools and experience to make efficient work of your painting project. Speaking of tools, that's an expense that a lot of homeowners overlook when they decide to take on exterior home painting themselves. Painting tools are expensive, especially if you have to invest in scaffolding or a ladder. We have ladders, scaffolding, brushes, drop cloths, rollers, tape, and everything else necessary to make quick work of your painting project, plus our services are affordable — we even offer a free estimate for projects, so that you know exactly what to expect when it's time to pay the bill.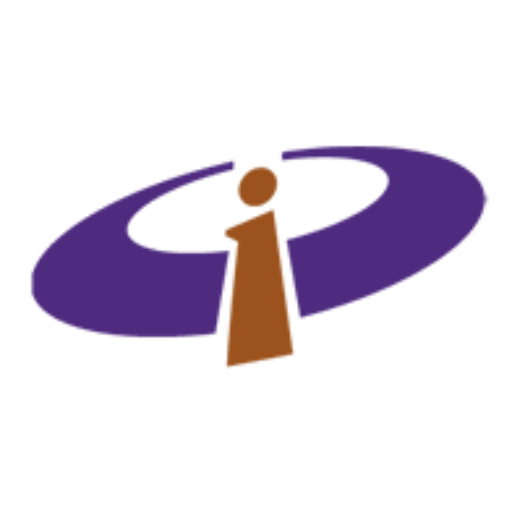 Exterior Painting FAQ
Curious about our home exterior painting services Winnipeg? Find answers to some of our most common questions below, and contact us if you still have any questions that we've left unanswered.
What should I look for in a painting crew?
We advise homeowners to do their due diligence to find the right crew to transform the look of their home. Make sure you hire a crew that is fully insured, a crew that has experience, and a painting company that is backed by good reviews. Your painters should also guarantee their work, so that you have peace of mind in hiring them out. If you're seeking the best crew here in Winnipeg, you can count on Integrity Painting — after all, "integrity" is in our name. We have over 25 years of experience serving our neighbors here in Winnipeg, and we're ecstatic to continually provide superior home exterior painting services. Our crew is licensed and insured to provide painting services in the region. We also have a multitude of testimonials and reviews that prove our professionalism and the quality of our end product — you can read more about our reviews below.
Do you guarantee your services in any way?
We do! We want our clients to know that we guarantee they will be satisfied with our work. Our policy is simple: You get the most thorough painting job you have ever seen or we'll repaint for free — guaranteed! If you have any issue with our process or the final product, let us know. We'll make it right.
What can't you paint?
There's nothing we can't paint. We paint all home surfaces (both interior and exterior), and we even provide staining services for wood components around your home (e.g. your deck, fencing, railings, etc.).
Do you paint stucco surfaces?
We do! We specialize in painting stucco homes, among homes with other siding materials. We also provide repairs for stucco services! Feel free to learn more about our stucco painting services.
How warm does it have to be to paint my home's exterior?
We can paint most homes as long as the temperature is a bit above freezing. We always make sure to use paint that is resistant to warping or cracking when we're applying a fresh coat in near-freezing weather. Most paint sets in about four hours, so we'll need to paint your home on days where the weather is above freezing for at least a four hour window.
How much will my paint job cost?
The cost for your particular project will vary depending on the size of your home, how difficult it is to reach your home's exterior services, and if you require any additional services (e.g. siding repair, railing painting, deck staining, etc.). We provide free estimates for our exterior home painting projects, so that you'll know how much the job costs before we get started.
How long will my exterior home paint last?
Networx provides us with a pretty good estimation on how long you can expect your paint to last before you'll need a new coat:
"Wood siding should be repainted every 3-7 years, or stained approximately every 4 years. Aluminum siding can go about 5 years between paint jobs, and stucco 5-6 years. New types of materials require less frequent touchups; for example, cement fiberboard siding should need painting only about once in 10-15 years. Brick, if unpainted, only requires occasional cleaning, although you will need to paint the trim, of course. If you do choose to paint the brick itself, a good quality job will last 15-20 years."
How will I know it's an Integrity crew member at my house?
All Integrity crew members wear uniforms, so that you can easily identify our employees. We know how much you cherish your property and belongings, and we understand that you value security while our professionals are on your property. That's why all crew members are required to wear identifiable Inegrity Painting clothes while they're on the job. You'll know when we're around, and you can trust that our employees will respect your property, privacy, and belongings.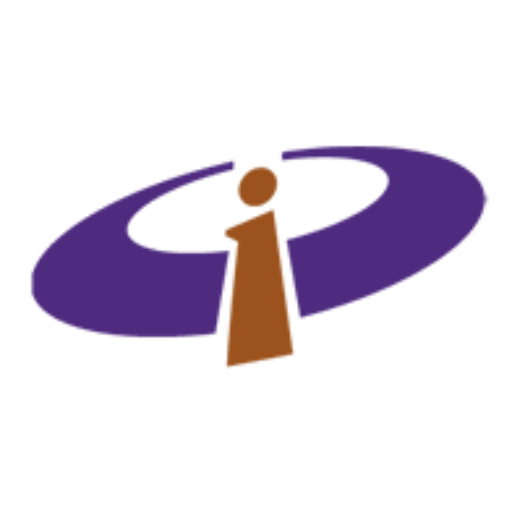 The Integrity Painting Difference
If you're shopping around for the best painting crew in Winnipeg, we assure you that you can't go wrong with Integrity. As your local painters, we strive to provide premium services at affordable, competitive rates. Don't just take our word for it. Take a look at our previous clients' testimonials. Here's one of our favorites:
"The Integrity team provided prompt service and helpful advice about products & design. The workmanship was professional! The interior crew were organized, kept the work areas and materials tidy. There were no drips. Both interior and exterior teams showed teamwork, friendliness and helped us with colour/design. The team leaders were excellent and cultivated an atmosphere of camaraderie and professional fun. Our home looks beautiful, and we are thrilled." – Russ and Carol
As we mentioned, we have over 25 years of experience serving the community here in Winnipeg, and we're ecstatic to be an established name that our neighbors recognize. Again, we provide all-in-one services for our projects, so that you can improve your entire property with one quick call. If you're ready to experience the Integrity Painting difference for yourself, you can get started with a 
free estimate
 for your upcoming project. We look forward to working with you!