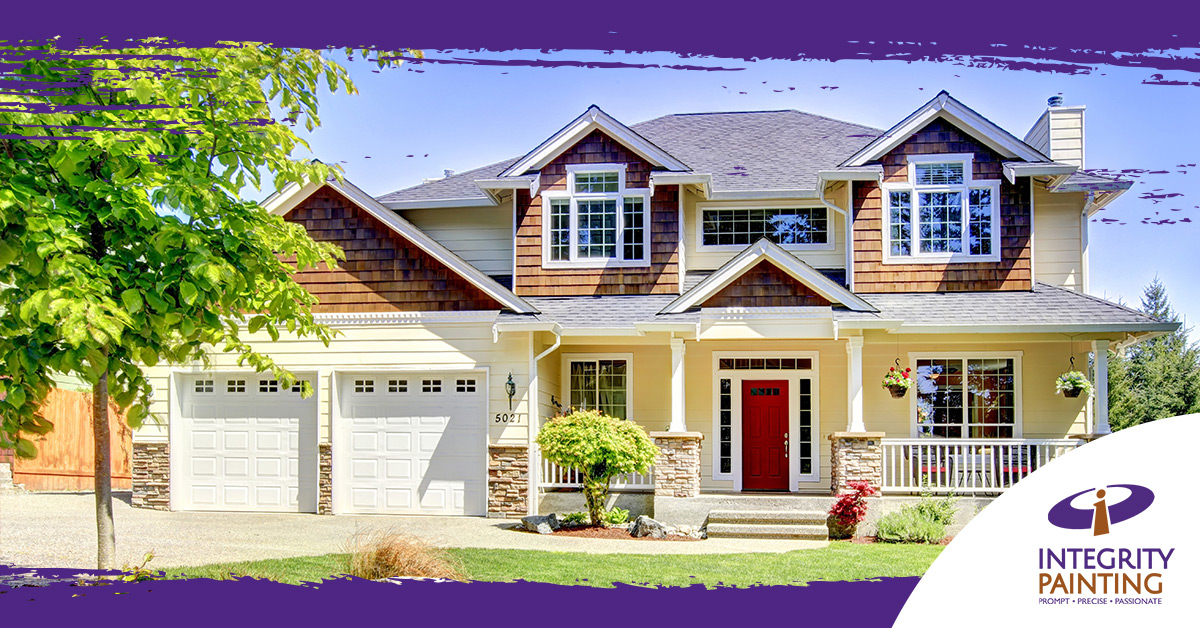 If your home is lackluster, it might just need a pick-me-up coat of paint.
Here at Integrity Painting, we can revitalize the look of your home with a fresh coat of paint on its exterior. We provide siding painting services that are sure to make your home look as if it were brand new once again. Here are a few reasons why you should consider painting your abode's exterior, as well as some advice on picking the right colour for your home:
Reason to Paint Your Siding
Often, people simply want to change the colour of their home. We get it — it's your castle, so make it just that… yours. You may consider a fresh coat of paint if you've recently purchased a home too, or, on the other hand, you might want to paint your home before you put it on the market, in order to improve its value and curb appeal.
It's inevitable, paint fades. That's one of the main reasons why folks come to us to get some paint back on those exterior walls. If you have siding that is discoloured or outdated, we'll help you out with a fresh coat.
You may also need a new coat of paint if your home has been damaged. Fire or water damaged homes can leave the exterior of your home caked in soot or discoloured. Make your home look undamaged with our exterior painting services.
Selecting the Best Colour for Your Home
Choosing a colour for your home is no small task. After all, we'll be applying paint on hundreds of square feet of your home's exterior. If that seems daunting, don't fret. We can help you to settle on a colour that suits your home and its surroundings. We'll work with you to determine the best colour for your home siding and its trim.
You may want to consider various features of your home. Does it have brick features? What colour are the shingles? Is there an interior colour that you'd like to bring to the exterior of the home? These questions may help you to determine the right colour for your abode. When it comes time to paint your house, we can bring paint samples to help you choose the right colour, and we can paint a small section of your home to see if you like the colour, if you have cold feet.
COUNT ON INTEGRITY PAINTING
At Integrity Painting, integrity is in our name, and it's in our efforts. Since 1992, we've been dedicated to providing premier painting services for folks throughout Winnipeg. We have an A+ rating with the Better Business Bureau, and we value customer satisfaction above all else. We even guarantee our work, so you can rest assured that you'll be satisfied when we're finished painting your home. We paint your home as if it were our own. Count on Integrity Painting for your siding and exterior painting needs. Get a free estimate for your painting project today!
PARTNER WITH INTEGRITY PAINTING
If you're looking for a painting contractor company for your new construction project, trust Winnipeg's professional painters at Integrity. We'll work with you to understand your timeline, your budget, and the vision for the project. Call us to learn more about our services and to begin a partnership with Integrity Painting.
POSTS FROM OUR PAINTER'S BLOG
For the average person, the words hue, tint, tone, and shade are generally used interchangeably. And this doesn't usually cause any problems on an average day, but when you're selecting paint colours for rooms inside your home, your exterior house colour, or your...
read more