We provide stucco painting for Winnipeg residents and business owners. If you have a stucco home or building, Integrity Painting is your local source for stucco painting services. 
As a textured surface, stucco requires a proper paint job in order to keep its unique look while giving it the colour you want. The professionals at Integrity Painting perform stucco painting jobs efficiently with attention to every detail. We want to ensure the stucco around your Winnipeg home or building retains that modern look you demand. We complete our work to your exact specifications, ensuring that you're completely satisfied with our services. If you aren't completely satisfied with our work, we'll make it right.
If you're ready to get started, you can get a free estimate for your upcoming stucco painting project. Or, if you have any questions, don't hesitate to give us a call — we're here to help!
You can also continue reading to find out more about our stucco painting services, including the benefits of a coat of paint, answers to our most frequently asked questions, and why folks here in Winnipeg count on us for all of their painting needs — all of which are listed below.
As a company that has been serving the Winnipeg area for over 25 years, we are proud to be a part of the local Chamber of Commerce and to have gained an outstanding rating with the Better Business Bureau. For all of your stucco painting needs, we are Winnipeg's premier painting experts.
On the fence about painting your building? Well, the benefits of a fresh coat of paint are plentiful. You'll boost the aesthetic appeal of your property, you'll improve your stuccos protective properties, and you'll add value to your building. Count on Integrity Painting of Winnipeg to transform your stucco-sided building — 
call today
 to schedule an appointment to get a free estimate!
THE BENEFITS OF STUCCO PAINTING
Aesthetic
If your home is looking lackluster, a fresh coat of paint can work wonders to transform your abode. Or perhaps you have a commercial building that looks a bit outdated. With a paint job from Integrity Painting, you can update the look of your building, impressing clients and employees alike. You can also "rebrand" the look of your building with a colour scheme that matches your business logo and brand colours. If you're not content with the look of your building at the moment, then you'll be surprised at how effective a coat of paint can prove to be.
Better Building Protection
Stucco is an incredibly hard, durable, and cost-effective building material. It is often used to cover unattractive structural elements such as metal, concrete, cinder blocks, and clay bricks. That said, it's not impervious to damage and weathering, and the paint on its surface provides added protection against the elements. If you have stucco on the exterior of your home or commercial building, it is especially important to make sure it is taken care of regularly. Your stucco will require upkeep and a fresh coat of colour and coating from time to time in order to ensure its longevity. Depending on the conditions at your building, you should paint your stucco every five to 10 years, at the very least, to ensure that the stucco remains protected. Also, keep an eye out for signs that your stucco requires painting right away, including all of the following signs:
Chipped or peeling paint: If you notice that your building has paint that's peeling off or chipping away, then your paint isn't performing as it should. It may have been poorly mixed, poorly applied, or it may have simply been a poor quality paint. Regardless, it's time to paint over those surfaces, before further damage can occur.
Exposed stucco: Your stucco shouldn't be exposed, since it will weather faster from UV exposure, rain, snow, and wind. If you notice raw, exposed, tan or grey stucco, then it's time to paint your surfaces.
A "spongy" surface: Your stucco shouldn't have tiny holes pocked across the surface. Instead, it should be well-sealed to keep the elements out. If you notice that your stucco surface looks spongy, or covered with small holes, then it's time for a paint job.
Stucco damage: If your stucco surface is damaged, then you'll have to perform repairs and then repaint the surface to ensure that it is fully protected. Fortunately, here at Integrity painting, we provide both stucco painting and stucco repair services, so that we can ensure that your building is looking its best and its walls are performing their best. We provide repairs around windows and trim, crack repairs, chip repairs, you name it. And once your building is whole again, we'll get to work applying a fresh coat of paint for added protection.
Discolouration: Discolouration is a sign that your paint is aging, poor quality, or over-exposed to UV rays and weathering. When you notice that your paint is discoloured, it's a sign that your building is due for a paint job. We can revitalize the look of your building, or update your building with an entirely new colour.
Colour matching: If you've had repairs performed, or your previous paint job turned out splotchy and mismatched, we can colour match your current paint, and paint any mismatched surfaces, so that your building looks good across all of its exterior surfaces.
Added Value
A fresh coat of paint looks great, and it adds value to your building. That can be especially helpful for homeowners or building owners who plan on placing their property on the market in the near future. Painting your stucco home will add curb appeal to your abode, and it will increase the overall price tag of your house, should you choose to sell it. The same goes for commercial building owners. You can earn more money from your investment with a fresh coat of paint. Plus, if you're striving to attract clients or even new tenants to rent your building, a paint job may just do the trick.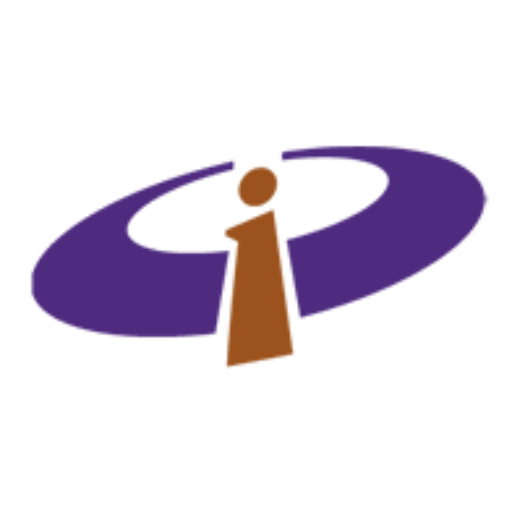 STUCCO PAINTING FAQ
Curious about your upcoming stucco paint job? Here's all that you need to know. If you still have questions about our services, don't hesitate to reach out to us!
Do you offer a quality guarantee for your painting services?
We do! We back all of our paint jobs with a guarantee — after all, that's why we've put "integrity" in our name. Our policy is simple: you get the most thorough painting job you have ever seen or we will repaint it for free.
How warm does it have to be in order to have my home painted?
Winters are cold here in Winnipeg, so you may be curious whether or not we'll be able to paint your home or building. Fortunately, we use paint that will dry properly, even at cooler temperatures. We can paint buildings while the weather is above freezing. Ideally, we will paint when it will be above freezing for at least four hours, so that your paint will have time to dry and set, before it becomes brittle.
How often should I paint my stucco surfaces?
We recommend that homeowners and building owners have their stucco surfaces painted at least once every decade, although, if you mention any signs that your stucco is enduring damage (which are listed in the section above), then it's time to paint your building right away. You can always paint your building if you'd simply like to change its colour and aesthetic, as well.
What qualities should I seek from a painting crew?
If you're shopping around for the ideal painting company, we'd recommend that you look for high-quality reviews, a proven track record, and a crew that provides a diversity of services. You'll also want to seek a painting company that is licensed and insured. If you live here in the Winnipeg area, Integrity painting is the obvious choice. We've proudly served our neighbors throughout the region for over 25 years. We provide both interior and exterior painting services (on top of a multitude of additional services, including deck painting, railing painting, and more), so that you can transform your property in one fell swoop. Plus, our testimonials speak for themselves.
How can I identify Integrity Painting workers when they're on my property?
All Integrity Painting workers are required to wear uniforms, so that they're easily identifiable. We understand that security is important for business owners and homeowners alike, so we aim to make sure that you know exactly who is on your property. Just look for our identifiable Integrity Painting clothes while we're on the job.
Can I paint my stucco myself?
While it's possible to paint your stucco surfaces yourself, we advise against it. First of all, exterior painting can be dangerous, especially if you have a multi-story building. If you're uncomfortable on a ladder or scaffolding, then its best that you leave your project to the pros. Also, you should be mindful that if you make a mistake, it could be costly. You could end up dropping a bucket of paint onto a car that's sitting in your driveway, for instance, and you'll have to pay for that accident yourself. Hire a painting company that is insured against such accidents, so that you can rest assured your property will remain protected. Turning your stucco painting project into a DIY project may be a bad idea, simply because you don't have the right tools for the job. That means that you could waste hours of time painting your building, while still ending up with a poor paint job. That's just our two cents on the matter.
Does Integrity Painting provide any other services?
We do! As we mentioned, we offer a variety of services that compliment our stucco painting services. We also offer interior painting services, as well as deck, railing, fence, and other exterior services — if there's a surface that needs painting, we can oblige! We even offer stucco repair services, so that you can repair and paint your building, all in one go. We also provide caulking services, so that you can rest assured that your doors and windows are sealed, keeping your building comfortable, even when the weather outside isn't.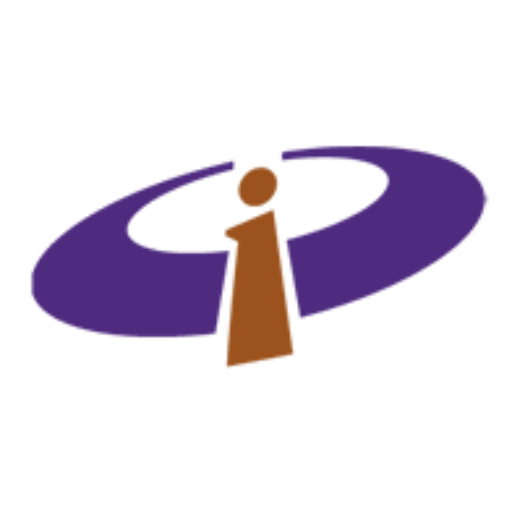 COUNT ON INTEGRITY PAINTING
If you're looking for a painting crew that has integrity, then you have to try the team here at Integrity Painting. We'd be happy to impress you with our stucco painting services. Again, our Winnipeg painters work with both residential and commercial buildings throughout the city, and we'd be ecstatic to transform your building with a fresh coat of paint. Get started with a free quote for your project.