Winnipeg's Interior, Exterior, Residential, and Commercial Painting Experts
It can be difficult to entice new clients to come into your building, especially if you ignore needed exterior commercial painting Winnipeg. Make your business approachable by ensuring the outside of your building sends a warm and inviting message. The exterior of a building can take a beating from weather and unexpected storms, but those damages can be easily repaired by Integrity Painting. Here at Integrity Painting, our professional painters are committed to ensuring the outside of your building receives just as much care and attention as the interior of your building. Furthermore, if you'd like to change the look of your building, we provide comprehensive full-building paint services to our customers in and around Winnipeg. Count on us to paint your building's facade. If you're ready to get started, you can reach out to us to schedule an appointment and get a free estimate for your project. We provide commercial painting services for business and property owners throughout Winnipeg and the surrounding area.
Also, if you're further curious about our exterior commercial painting services, you can read more below. We have additional information about the benefits of a fresh coat of paint for your building; we have answers to some of the most frequently asked questions that we encounter; and we have all the information you'll need to convince you that Integrity Painting is the obvious choice for painting services here in Winnipeg.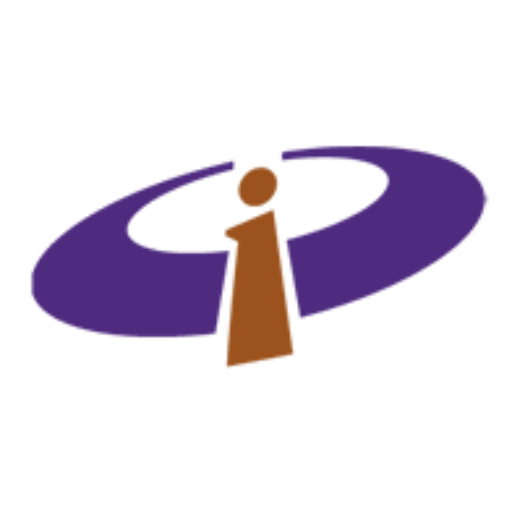 The Benefits of Our Exterior Commerical Painting Services
If you're on the fence about painting your building, we're here to convince you that your next painting project could provide you with a variety of benefits — a few of which you may not have thought of before. We find that business owners count on us to help them rebrand, to attract new tenants for the commercial space, to boost morales for their employers, to boost the value of the commercial space itself, and to maintain a professional image for their business. Plus, when you pair our exterior painting services with our interior commercial painting services (or any of our additional services, you'll enjoy even more savings. Here's a bit more info about all of those benefits that you'll enjoy:
Rebrand Your Business
While rebranding may not be as simple as a coat of paint, it's definitely a start. If you're changing up your business' logo, colour scheme, or overall image, then an exterior commerical painting job will be the final touch to spread awareness about your new image. You'll certainly capture the eyes of passersby with a fresh coat of paint and a new brand behind the name of your business.
Attract New Tenants to Your Building
If you're a property owner or manager, then earning and retaining tenants is the name of the game. If you're striving to boost interest in your building and to keep the tenants that you already have, then you'd be surprised how far a fresh coat of paint can go. Painting the exterior of your building can be an especially potent solution to earn new tenants, since it will be a striking change for those who are constantly passing by your property throughout their day to day. Plus, current tenants will be impressed at your efforts to keep your building and property updated with regular upkeep.
Boost Morale for Employees
If you have an old, dilapidated-looking building, then your employees may not be especially happy to head into the office. When the exterior of your building is the first thing that your employees will notice as they approach your front doors, it can be appealing to have a clean facade with a fresh coat of paint.
Boost the Value of Your Building
If you're considering placing your building on the market any time soon, then it may be beneficial to coat the exterior walls of your building with a fresh coat of paint. When you're seeking buyers for your property, it's especially important to ensure that the exterior of your building is looking its best, since your building exterior and landscape will provide the first impression for potential buyers. Beyond that, you'll also benefit from the added value of having a picturesque building — buyers will be willing to pay more for a building that is well-kept and ready for a new business.
Maintain a Professional Image
Impressing your clientele isn't just important, it can make or break your business. If you're striving to attract customers to your front doors, then a professional image can work wonders to make your business more attractive. On the flip side, if you have a building with facades that are painted with outdated colours and cracked, chipping paint, then you may lose money before you even gave your guests a chance to spend money. As a business owner, your building image counts, and our Winnipeg painters are happy to help you keep a modern image.
Bundle Our Services for Added Savings
When you work with Integrity Painting, you'll gain an edge over other painting service providers. Since we offer a variety of painting services (including both interior and exterior painting) as well as a litany of additional services (for example, fence painting and deck staining), you can bundle our services to give your building a complete makeover, all through one contractor, all for a competitive price. You won't have to worry about the headache of hiring out multiple crews to rejuvenate the look of your property, and you'll get the best rate available here in Winnipeg. With Integrity Painting, transforming your entire property is easy, efficient, and inexpensive.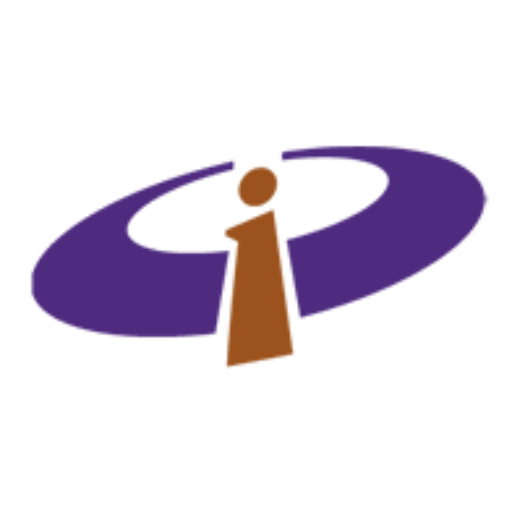 FAQ Surrounding Your Upcoming Paint Job
Why should I choose Integrity Painting?
If you're a business or property owner here in Winnipeg, Integrity Painting is the obvious choice for premier painting services. We offer all of the painting services that you could need, we provide low estimates and competitive rates, and we're a local painting company. Plus, we have plenty of experience under our belt — in fact, we have over 25 years of experience serving our neighbors here in Winnipeg, and we'd be happy to prove that we're the best painting outfit in the area. That's why we put customer service first. We strive to impress our clients and customers so that they recommend our services to others. We know how important it is to have a good name, which is why Integrity is in our name. Find out the Integrity Painting difference for yourself, or read our reviews and testimonials to learn why Winnipeg residents and business owners continue to trust us with all of their painting needs.
Are your painting services backed by a guarantee?
Of course! We know how important your building is, and we understand that you're relying on us to make sure that your building looks its best. That's why we back our work with a guarantee — so you can rest assured that the final product will look incredible. What's our guarantee? Well it's simple: You get the most thorough painting job you have ever seen or we'll repaint for free — guaranteed! If you have any issue with our final product, we'll do our utmost to ensure that it's up to your standards. No questions asked.
Do you paint all surfaces?
We do! While we specialize in painting interior and exterior spaces, we also provide a variety of additional services, ranging from deck painting, to rail painting, to fence painting. In short, if there's a surface that could use a fresh coat of paint or a new finish, we're the crew to call. If you'd like to learn about all of the services that we provide, feel free to click to learn more about our additional services.
Do you provide power washing services as well?
Yes! In fact, power washing is often required if we're painting your building's exterior surfaces. We'll power wash dirt and grime off of these surfaces, and we can use our power washer to blow away loose paint chips to ensure that your surfaces are primed and ready for a fresh coat of paint. We also provide power washing services as an add-on to our traditional interior and exterior building painting services if you'd like to truly transform the look of your building in one fell swoop. We can power wash your deck, siding around your building, the driveway to your building, sidewalks, and other surfaces — you name it, we can power wash it.
How can I be sure that Integrity Painters are the ones working on my property?
We understand that security can be a concern, especially for business owners who are hiring out contractors to work on their property. With Integrity Painting, you can rest assured that your property will remain safe. It's our policy that all of our workers wear an identifiable uniform that has our name on it — Integrity Painting. That way, you can easily identify those who should be on your property, and those who aren't welcome. You'll recognize our crew right away.
How much does an estimate cost?
Estimates are free! We don't want you to be on the line for the cost of painting your building until we've provided you with a product. Don't spend money seeking out a quote for your building. Just reach out to us and we'll give you an accurate estimate of the upcoming cost of painting the exterior of your commercial building.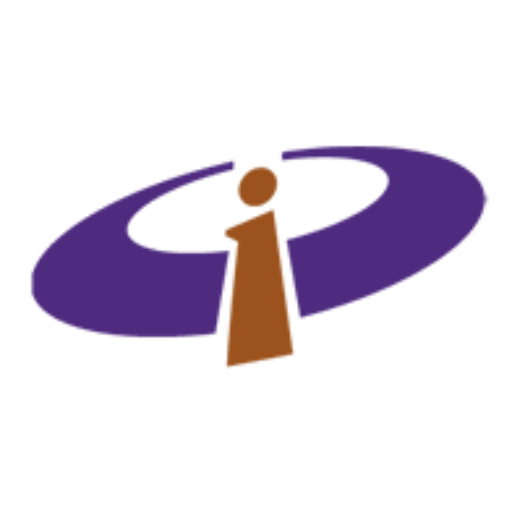 Painting with Integrity
If you're searching for the best commercial painting crew here in Winnipeg, we assure you, you'll only have to write down our number. We'd be happy to earn your business, and to continue to work with you down the road.
We like to think that our clients can speak more than we can about the quality of service that we strive to provide. That's why we'd like you to take a look at our previous clients' testimonials, including one of our favorites:
"The painters were very professional and willing to go the extra mile to ensure a good job. Easy to work with, pleasant and committed to customer satisfaction. Would recommend highly." – Barry Aylard
If you'd like to discover the Integrity Painting difference for yourself, don't hesitate to reach out to us to get started with a free estimate. We'd be ecstatic to earn your business, and we assure you, with Integrity Painting, your building will never have looked better.
Our team strives to cause as little interruption to your business as possible and we do so by working quickly and efficiently. But rest assured, we want your paint job to last for years to come and will never sacrifice quality for speed. As a local business, we are a proud part of the local Chamber of Commerce in Winnipeg, and we are proud to say that we are rated highly by the Better Business Bureau. We offer a client-centric approach to our painting services, so
call us
 for your exterior commercial painting project!