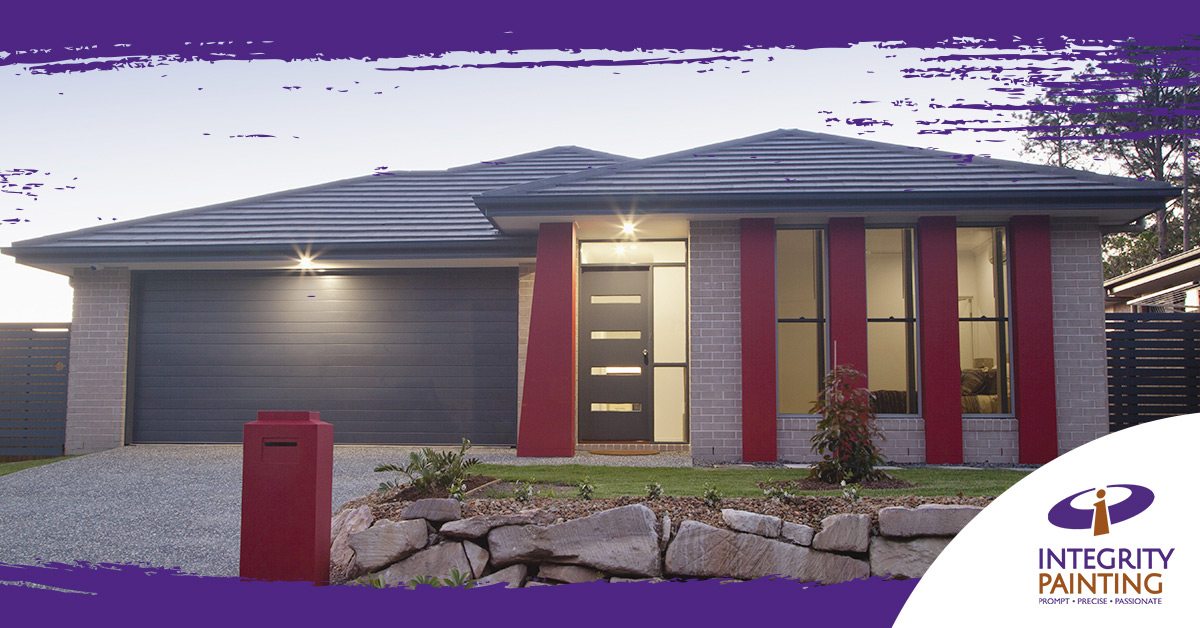 Painting your trim may be one of the smallest jobs that we do, but it's no small feat.
When it comes to the trim painting of your home Winnipeg, we dedicate ourselves to the details. After all, you home's trim is its accent. You want your trim to pop and show off the beauty of the architecture of your abode. We get it. Your home is your castle, and you want it to be the talk of the neighborhood. If you're considering trim painting for your home, or the rest of your home's exterior, we have a few reasons why it may be time to pick up the phone to give us a call.
Why Your Trim Could Use a Touch-Up
Most often, folks come to us to have their trim painted, simply because they want a new colour for their abode. If you're tired of an old, outdated paint job, or if you just want a change, painting your home's exterior can work wonders. People also have their homes painted if they've just purchased their home (to give it their own personal touch), or if they're putting their home on the market in Winnipeg (since a fresh coat of paint can increase the value and curb appeal of a home).
Trim tends to be on the high-traffic areas of your home. That means that it can get scuffed, dinged, and damaged by passersby. Just think about your kids whipping around the corner of your home on their scooters, or the time you sent the riding mower reeling into the garage. If you have trim that's scuffed up or dirty, a coat of paint can work wonders to revitalize the look of your home. Regardless of why you're having your home's exterior painting, there's only one crew to call: Integrity Painting.
Coordinating Your Home's Colours
Picking the trim colour for your home can be just as daunting as picking the colour for the siding of your house. If you're on the fence about the best colour for your castle, we can help you to decide. Often, we recommend that folks take a look at their home's surroundings and the overall character of the home in order to determine the best colour for their home's siding. Think about things like the roofing material of your home, the look of your trim against the rest of the siding, and other materials that are part of your home (e.g. a wood deck, a stone patio, a black metal fence, etc.). You can always go with your personal preference too; after all, everyone has a favorite colour, right? If you're still stuck, we can provide a colour consultation — we do have plenty of experience in this department!
Trust Integrity For Your Trim Painting
Integrity Painting has been a trusted source for residential and commercial painters in Winnipeg since 1992. You can count on us to provide a premium paint job for your home, down to the smallest detail. We have a Red Seal certification, and we've earned an A+ rating with the Better Business Bureau. In short, we have integrity. We'll do our utmost to meet your demands and exceed your expectations. That's why we back all of our work with a guarantee. You can rest assured we won't leave the job until you're satisfied.
Ready to discover the Integrity Painting difference for yourself? Get started with a free estimate for your next paint job!
POSTS FROM OUR PAINTER'S BLOG
For the average person, the words hue, tint, tone, and shade are generally used interchangeably. And this doesn't usually cause any problems on an average day, but when you're selecting paint colours for rooms inside your home, your exterior house colour, or your...
read more