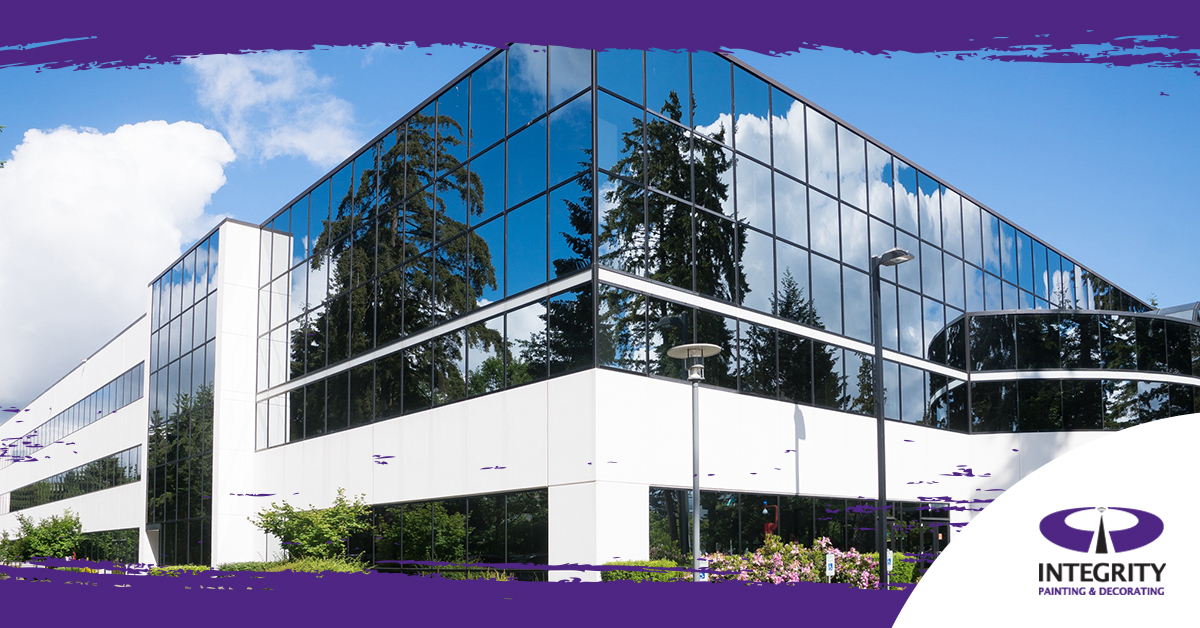 If you have an office with walls that are lackluster, it can really affect morale for your employees.
Beyond that, unattractive walls can be an eyesore for clients, and that could keep you from bringing in cashflow. On the other hand, a fresh coat of paint can work wonders to revitalize your office. Whether your office needs a new coat of paint, or you simply want to give your office a more modern look, we're here to help. Count on Integrity Painting — we'll help you to enlighten your office, and we work with building owners, property managers, and business owners. Take a look at one of our recent client testimonials below, and reach out to us to get your project started!
Enlighten Your Office
If you have an office with an outdated look, it can reflect poorly on your brand, and it can be unappealing for your employees. If you're striving to liven up the look of your office, start with the paint. Nowadays, office owners and business operators are opting to coat their walls with more current colours. If you have an office space that's surrounded by beige walls, it can feel a bit drab. Update the look of your office with a new coat of paint, and appeal to both your clients and your employees. Consider adding accent walls, greens and blues for a more natural look, or paint your walls with the colour of your brand. Regardless of the colour you land on, Integrity Painting can help.
We Work With Building Owners & Renters
As we mentioned, we work with building owners and business owners alike. So if you're renting a space out, or if you're borrowing a space, you can still count on Winnipeg's trusted commercial painters.
Call on Integrity Painting
If you're ready to get started, we're ready too. Here at Integrity Painting, we're eager to help our clients throughout Winnipeg with our painting services. We've been helping folks here in Winnipeg since 1992, and we've always had a dedication to unbeatable service. That's why we're Red Seal certified, as well as A+ rated by the Better Business Bureau. Plus, we back all of our work with a guarantee: we'll give you the most thorough painting job you have ever seen or it's free. That's just how we like to do business. Find out why we call ourselves Integrity Painting. Get started with a free estimate for your next office painting job!
PARTNER WITH INTEGRITY PAINTING
If you're looking for a painting contractor company for your new construction project, trust Winnipeg's professional painters at Integrity. We'll work with you to understand your timeline, your budget, and the vision for the project. Call us to learn more about our services and to begin a partnership with Integrity Painting.
POSTS FROM OUR PAINTER'S BLOG
For the average person, the words hue, tint, tone, and shade are generally used interchangeably. And this doesn't usually cause any problems on an average day, but when you're selecting paint colours for rooms inside your home, your exterior house colour, or your...
read more