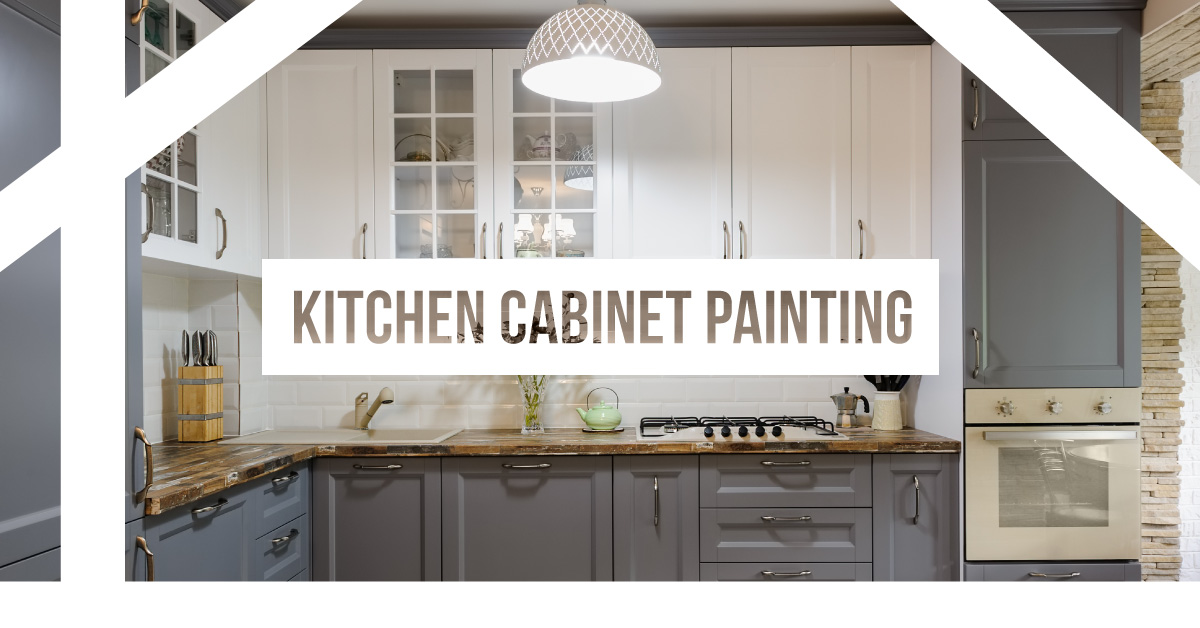 Kitchens are the heart of your home. Often when guests visit, it's the kitchen where everyone finds themselves lounging enjoying good food, drinks and conversation.  If you find yourself steering people away from the kitchen, then it might be time to consider adding a new color to your kitchen cabinets and saving yourself the hefty costs associated with a full renovations.  Integrity Painting provides top-quality kitchen cabinet painting and refinishing to give your home a fresh look and a new style.  And the great thing about this is that kitchen cabinet painting and refinishing services cost only a fraction of what a full-scale renovation would set you back.
Cost – Effective
Cabinet painting and refinishing on average costs 50% less than a full-out kitchen resurfacing, breathing new life into your cabinets and your kitchen as a whole. Older kitchen cabinets are almost always in perfectly good shape with no need to replace them. This is a great reason to consider painting your kitchen cabinets.
Eco – Friendly
A full scale renovation creates a lot of material waste going straight to the dumpster when in reality a kitchen cabinet repainting is all that's needed. Integrity Painting use what you have instead of wasting perfectly good kitchen cabinets, giving you a brand new look without piling up good materials in a landfill.

Get It Done Faster With Less Stress
We all know that person who has been mired in a home renovation for months and months with no end in sight. Why take on all that unnecessary stress.  Getting Integrity Painting to do your kitchen cabinet refinishing and painting will give the appearance of a brand new kitchen in a fraction of the time, without all the mess and hassle. Plus, we make sure to always clean up thoroughly at the end of each day, so it never feels like a renovation is underway.  You'll have the freedom and peace of mind every night when we leave to enjoy your home with no excess materials or garbage left behind.  We treat your home as if it were our own.
Provides Décor Options 
There are no limits to how creative we can get in adding a new dimension of style to your home with our variety of colors and finishes.   Not sure what you want? We offer customers a  professional colour design consultation from our knowledgeable experts, so you can choose the best colour combinations for your home with confidence.
Let our team help renew the love and pride of your kitchen with our kitchen cabinet refinishing and painting services from Integrity Painting.
POSTS FROM OUR PAINTER'S BLOG
For the average person, the words hue, tint, tone, and shade are generally used interchangeably. And this doesn't usually cause any problems on an average day, but when you're selecting paint colours for rooms inside your home, your exterior house colour, or your...
read more