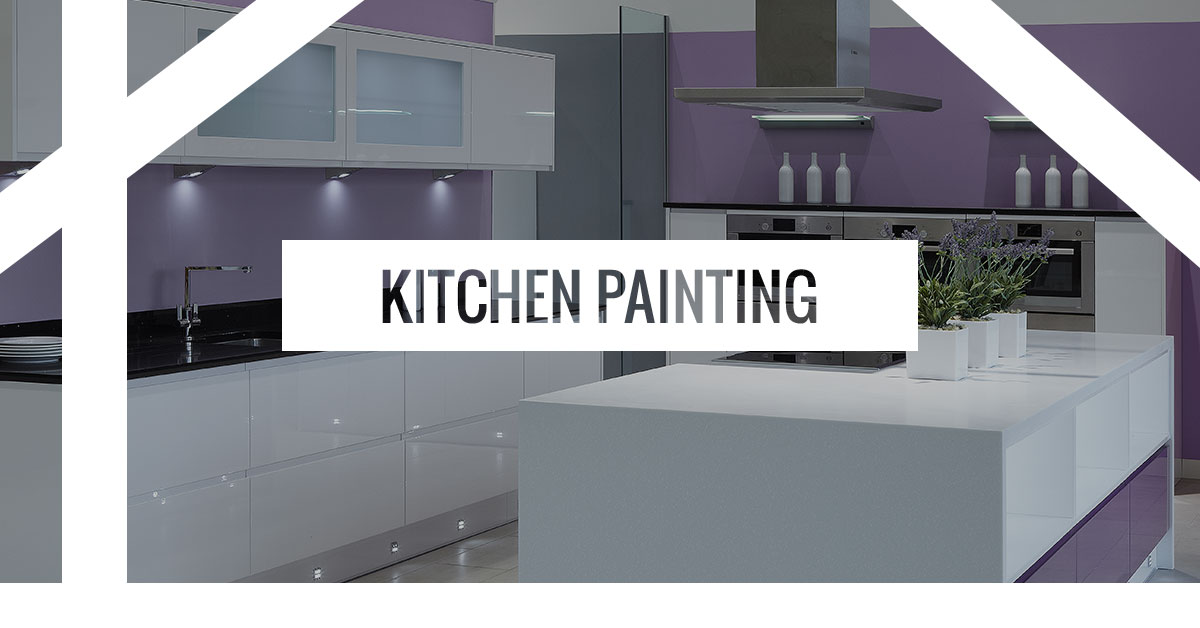 We'll work with you from start to finish to ensure that you get the perfect look with our kitchen painting Winnipeg. Your kitchen is likely the most trafficked area of your home. It's where you make your morning coffee. It's where you enjoy Sunday brunch. It's where you congregate when you host a party. It's constantly full of guests, which means that it's constantly full of people who will compliment your new paint job. With Integrity Painting, you can trust that with our kitchen painting Winnipeg we'll make your kitchen the centerpiece of your home with a fresh coat of paint. 
Your Kitchen Colour
Settling on the right colour or colours for your walls can be intimidating. After all, there's a rainbow of colours out there — how do you pick the right one? Would your kitchen look better with charred espresso walls? Or would it look better to opt for a dark eggplant colour? Well, if you've been standing in the paint aisle, overwhelmed by all of the samples, we can help your kitchen painting project. We provide colour consultation services on top of our kitchen painting services, so that you'll have confidence in your final colour choice. We'll work with you to determine your target style, we'll analyze the character of your home and adjoining rooms, and we'll offer up colour ideas that bring life to your kitchen. At the end of the day, your paint colour choice will still be up to you, but we're always here to help Winnipeg.
Texturing Your Walls
If you're painting your walls, why not have them textured? Some folks prefer to texture their walls to give them added dimension and character. At Integrity Painting, we can apply texture to the surface of your walls, and then we'll paint them to give them a completely new look. Texture looks especially good when light is cast down across the surface; it creates highlights and shadows which capitalize on the colour of your wall. If you want a wall that's a bit more sophisticated than a flat, uniform surface, we can provide the texture you desire.

Wallpaper Options
Wallpaper is coming back, and there are limitless options available. You can find ombre wallpaper, wallpaper with celtic knot designs, geometric wallpaper designs, you name it. Wallpaper can be a creative highlight for your kitchen, and it's sure to give your kitchen a unique appeal. It's just one more option you can consider for your kitchen.
Additional Services
Here at Integrity Painting, our Winnipeg painters do it all. Count on us for all of the following additional services:
Cabinetry Finishing & Painting: We can refinish or paint your kitchen cabinets to revitalize their look. Read more about our kitchen cabinet painting.
Wallpaper Removal: If you have outdated wallpaper, or wallpaper that's simply not adhering to your walls, we can remove it. We provide wallpaper removal services so that you can switch your walls to paint, or you can have us put up new wallpaper if you prefer.
Faux Finishes: Faux finishes give your walls that desirable textured look, without the actual texture. For a marbled look or a watercolour surface, you can count on Integrity Painting to create an entirely unique atmosphere.
Stippling: Like faux finishes, stippling also adds depth to your walls. We can add a stippled texture to your kitchen walls for a one of a kind design.
Expert Kitchen Painting With Integrity Painting
Here at Integrity Painting, we want to provide you with a truly custom kitchen experience. We aim to meet your demands and exceed your desires. Count on us for all of your interior painting needs. Get in touch with us to get started.