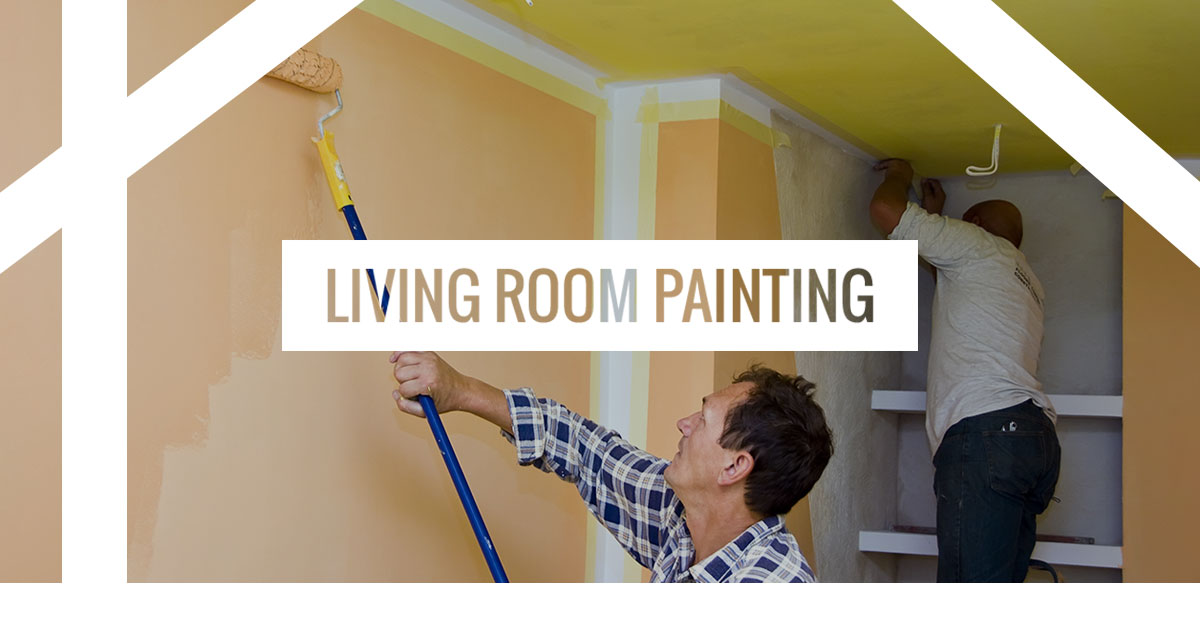 Tired of the colours and feel its time for a living room painting Winnipeg? Your living room is the core of your home. It's where you settle down for a game on family night. It's where you wake up with a cup of coffee. It's where you unwind with a favorite book. As such, it's one of your favorite spaces, and it should encapsulate the character of your home. Here at Integrity Painting, we understand the importance of your living room, and we'll do our utmost to make its atmosphere attractive and comfortable. We provide living room painting services as part of our whole-home interior painting services. Plus, we can help you with colour selection and texturing, we can put up wallpaper, and we provide a variety of additional services designed to help you make your living room uniquely yours.
Selecting Colours
Would your living room look better with a seafoam green, or would it look better with a deep forest green? What about a charcoal brown? It can be difficult to settle on the perfect color scheme for your home, let alone your living room space. That's why we provide our colour consultation services in addition to our traditional living room painting services. We'll work with you Winnipeg to determine the perfect colour palette for your living room. We strive to match your next paint color with the look and feel of your living room, as well as the rest of your home.
Texture Options
Considering texture? Textured walls can provide relief for the eyes, and they can add a bit of personality to the room. If you're considering texturing your walls before we apply paint, we can do that too. We'll texture your wall to give it added dimension.

Consider Wallpaper
What about wallpaper? Wallpaper is making a big comeback in modern homes, and there are hundreds of designs available on the market. If you want to give your walls a pattern or a photo mural, we can apply the wallpaper. We can even help you decide on a wallpaper for your surfaces. After all, we do have two decades of experience beautifying home interiors here in Winnipeg. Count on us to liven up your living space with wallpaper.
Our Additional Services
Our services don't stop at painting, texturing, and wallpaper. We also provide a variety of additional services that compliment our home painting services. We provide wallpaper removal services if you have old, outdated wallpaper. We can apply faux finish painting to give your living room a one of a kind pattern. And we can stipple your walls for a unique texture. View all of our 
additional services
, and count on us for all of your interior improvement demands.
Trust Integrity Painting and Decorating
Here at Integrity Painting and Decorating, we strive to make your home as beautiful as possible. At the same time, we aim to provide unbeatable customer service. We trust that if you try our company, you'll be satisfied with our efforts. If you're ready to see the Integrity Painting and Decorating difference for yourself, don't hesitate to 
reach out to us
. Let's make the most of your home's interior spaces.
PARTNER WITH INTEGRITY PAINTING
If you're looking for a painting contractor company for your new construction project, trust Winnipeg's professional painters at Integrity. We'll work with you to understand your timeline, your budget, and the vision for the project. Call us to learn more about our services and to begin a partnership with Integrity Painting.
POSTS FROM OUR PAINTER'S BLOG
For the average person, the words hue, tint, tone, and shade are generally used interchangeably. And this doesn't usually cause any problems on an average day, but when you're selecting paint colours for rooms inside your home, your exterior house colour, or your...
read more